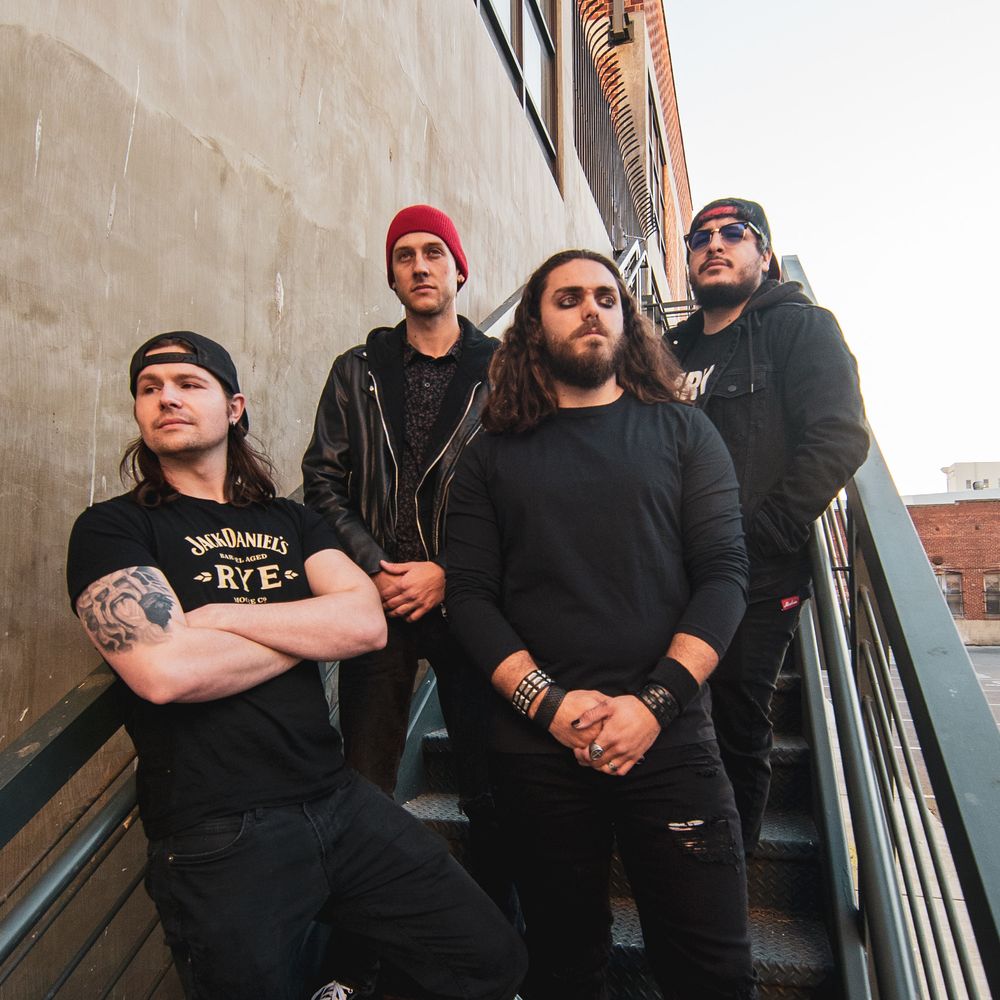 Our Story
Days Under Authority (DUA), is a heavy rock band based out of the Central Valley of California. In the spring of 2010, a couple kids started a band. At an early age (ages 13-16), the band started gigging and playing shows wherever they could in California. The band's high-energy live performance presented them many opportunities early on in their careers. Before DUA even graduated high-school, they began playing shows with bands such as: Escape the Fate, Red Jumpsuit Apparatus, TRAPT, Adelitas Way, Saliva, Alien Ant Farm, Nonpoint, New Year's Day, DED, Hawthorne Heights, We Are Harlot, Devour the Day, Stitched Up Heart, Shaman's Harvest and more.
 
After the addition of two new guitarists in the fall of 2017, the band decided to rebrand, starting fresh with a new lineup featuring a full and more mature sound. Part of this restart included the release of their debut EP "Not My Nightmare" in September of 2018. The band members are: Zach Corsi (Lead Vocals), Brenden Bonsell (Drums), Brannon Armitstead (Guitar/Screams), and Jonathan Bracamonte (Guitar/Vocals).  
The band's unique sound comes from a random melting pot of influences that they all share. Whether it be Metallica, Megadeth, Three Days Grace, Rise Against, A Day To Remember, Dance Gavin Dance, Avenged Sevenfold, Lamb of God, Nothing More, RED, Dream Theater, or Rage Against the Machine; Days Under Authority has found that center piece of bliss where their sound takes its stronghold. 
Presently, (ages 25-29) Days Under Authority has released their debut album "Buried and Nameless." This new album features awesome, heart-pumping musicianship, and is easily be DUA's heaviest piece of art to date. 
The band has built a great team over the years. Picking up endorsements and sponsorships with Ernie Ball, EMG Pickups, InTune Guitar Picks, Xcel Drumsticks, and Redwave Tattoo & Art Gallery along the way. With help from this team, DUA will continue to take over the music scene little by little.